We're revolutionizing the way businesses operate
Our cutting-edge AI platform offers hyper-trained autonomous agents to businesses worldwide, providing a more efficient and effective workforce.
Built on top of OpenAI, our agents are pre-trained with in-depth personalization and specialized skill sets to replace many of the mundane tasks that employees do every day. Our agents are like AI employees, who can handle a wide range of tasks and have the ability to learn and adapt to new challenges.
We believe that the future of work is autonomous, and we're leading the charge towards a more efficient and effective workforce. By utilizing Myaa's autonomous agents, businesses can reduce labor costs, improve productivity, and focus on core business operations.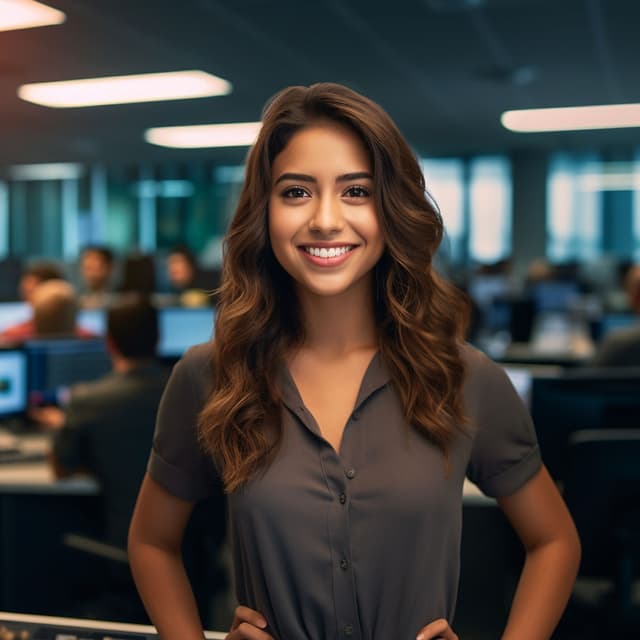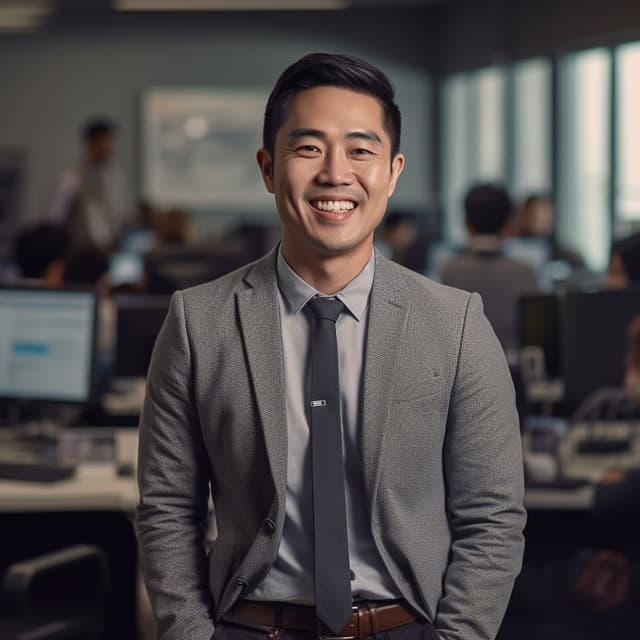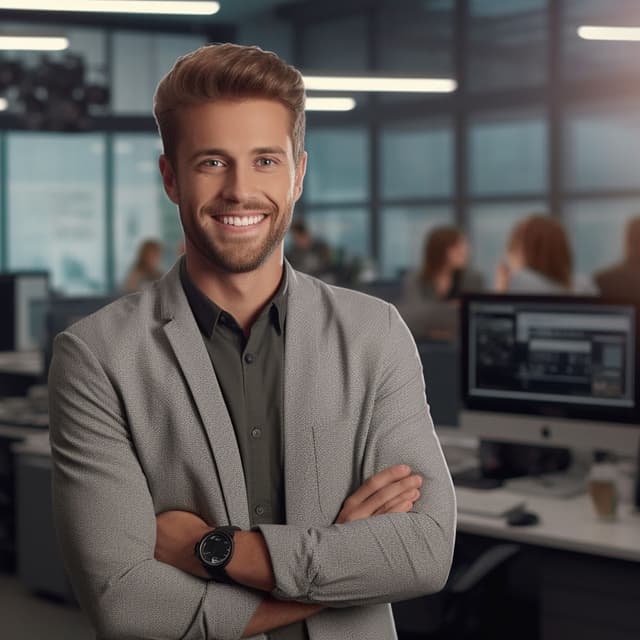 Our mission
Our mission at Myaa is to revolutionize the world of work by creating a virtual workforce of specialized autonomous agents that provide highly personalized, intelligent, and efficient solutions to businesses around the world. We believe that businesses should be empowered to focus on what really matters by automating routine tasks and freeing up skilled professionals to do what they do best. Our purpose-built AI platform helps businesses speed up and simplify operations while reducing costs.
We are committed to providing cutting-edge AI technology that enables businesses to work smarter, more efficiently, and more effectively. Our platform is designed to be user-friendly and intuitive, with features that allow businesses to manage projects, personalize conversation, and integrate with existing systems. We develop customized autonomous agents that are specifically designed to meet the unique needs of our customers, and our team of experts is always available to offer support and guidance every step of the way.
At the heart of our mission is a deep commitment to customer service. We understand that every business is different, and we strive to develop solutions that are tailored to meet the individual needs of each organization. From our platform to our autonomous agents, we are focused on developing the tools that enable our customers to achieve their goals, simplify their operations, and maximize their performance. We are dedicated to helping businesses succeed in the competitive modern marketplace by leveraging cutting-edge technology and innovative solutions.
Unique agent personas available

6,500+

Autonomous agents deployed

82,000+

New users monthly

7,000+

Chat conversation threads daily

1.2 Million

Working with AI development

Since 2018

Team Members across 12 countries

79
Our values
At Myaa, our values are centered around the following values. We strive to empower our team members, partners, and clients to reach their full potential and achieve their goals, while maintaining high standards of integrity and professionalism.
Customer Obsession

We aim to exceed all customer expectations by listening carefully, empathizing with their needs, and providing personalized solutions that are both efficient and effective.

Innovation

We are constantly exploring new ways to push boundaries and stay ahead of the curve. We are open to taking risks, learning from our mistakes, and embracing change as a source of growth.

Creativity

We are passionate about finding new and innovative solutions for our clients. We are curious, experimental, and unafraid to take bold creative risks in pursuit of excellence.

Excellence

We are dedicated to excellence in everything we do, from the quality of our products to the level of our support. We hold ourselves to the highest standard of performance and conduct ourselves with integrity and professionalism.

Accountability

We take personal responsibility for our actions, both successes and failures. We hold ourselves accountable to our clients, team members, and partners, always striving to do better.

Continuous Improvement

We believe that there is always room for improvement, and we are constantly seeking out ways to learn, grow, and evolve as a team and organization.
Trusted by the world's most innovative teams
Our team
Our team is made up of experts in the field of Artificial Intelligence, with years of experience in developing cutting-edge technologies to help businesses succeed. We're passionate about what we do, and we're committed to providing our clients with the best possible AI solutions to meet their needs.
Michael Sinclair

Co-Founder / CEO

Kevin Johnson

Co-Founder / CTO

Raj Rampersad

IproMyaa CEO / Channel Partner

Matthew Brussel

CIO

Greg Garcia

Director of Talent Acquisition

Patrick Miller

Director of Customer Success

George Bristow

Marketing Manager

Kiran Patel

Business Analyst

Marty Tierney

Director of Affiliate Relations

Adewale Kukoyi

Head of Investor Relations

Emma Jones

Brand Strategist

Isabelle Ford

Legal Advisor

Leah Miller

Human Resources Director

Queenzeal Aundria Aracap

Marketing Manager

Suzy Smith

Marketing Assistant

Sean Manuel

Director of Community Development

Anne Morris

Customer Service Representative

Yehoshua Westover

Director of Business Development & Innovation, Greater China

Lorelei Thorne

Business Development Manager

David Colton

Director European Operations

Noah Hammond

Financial Manager

Paul Smith

Content Strategist

Misty Wingfield

Human Resources Specialist

Razzel Rino

Finance & Accounting Manager

Nova Pallon

Social Media Manager

Colin Smith

Customer Services Manager

Sam Smith

Graphic Designer

Harold Fournier

Director Business Development

Ryan Chambers

Systems Analyst

Mya Ramirez

Social Media Strategist
Our development team
At our core, we are a team of AI specialists committed to pushing the boundaries of what's possible in the field of chatbots and conversational AI. With years of collective experience in software development and a passion for AI, our team is dedicated to engineering innovative and effective AI solutions for our clients. We understand that every business has unique needs, and our Development Team works tirelessly to create custom chatbot models that align with your objectives. At Myaa Labs, you can trust that our team is always exploring new tactics and technologies so that we deliver the best possible AI solutions for your business growth.
Kevin Johnson

Co-Founder / CTO

Paul Davis

Sr. React Developer

Michelle Miller

Content Writer

Thomas Martin

Database Administrator

Matthew Brussel

CIO

Ryan Peterson

Cyber Security Engineer

Jason Ruly

UI/UX Designer

Rebecca Price

Project Manager

Davincia Tostado

Market Research Analyst

Gina Taylor

Software Developer

Salim Malik

Web Developer

Franklin Watson

Quality Assurance Analyst
Join the future of work.
Get started with Myaa today.
Sign up now for your free trial and experience the power of autonomous agents, improving your productivity immediately.